Tell your friends and family to don their ugliest Christmas sweater and come on over, because, this year, you're giving the holidays a nostalgic twist. While a traditional Christmas is lovely, they can also be expensive and not nearly as fun as your homemade wonderland. Celebrate the holidays without breaking the bank by recreating this colorful Christmas table.
_________________________________________________________
Set the Tone with Color
When hosting a wonderfully nostalgic Christmas, you don't have to worry about clashing colors and patterns—in fact, you welcome them. Pull out your decor from holidays past and mix and match to your heart's content. We elected to set our table with a plaid tablecloth and a lime green table runner, because why not? Forgo classic silverware and plates for durable, multicolored plasticware made to make cleanup a cinch. Finish off the look by tying your silverware packets together with candy canes and a striped ribbon.
Holiday Pro-Tip: No tablecloth? No problem! Line your table with festive wrapping paper for a fun look and easy cleanup!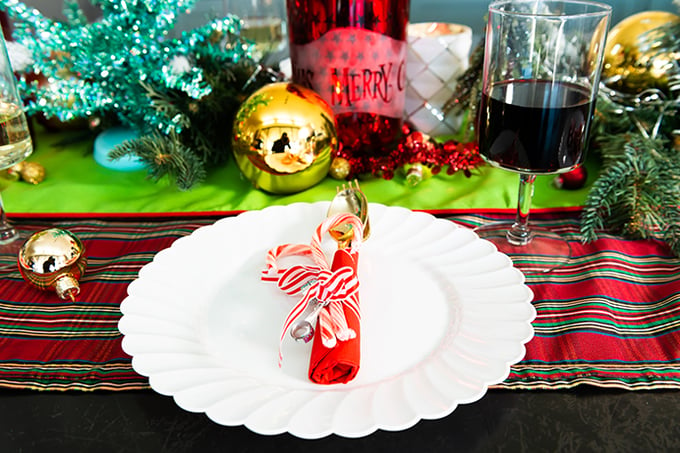 Get Festive with Floral
Shop our grab and go floral bundles for a centerpiece that looks great for less. Make your bunch go further by supplementing with holiday decor you already have like mini trees, holiday ornaments, and plenty of candles.
Holiday Pro-Tip: Try to keep your centerpieces below eye-level so conversation flows easily around the table.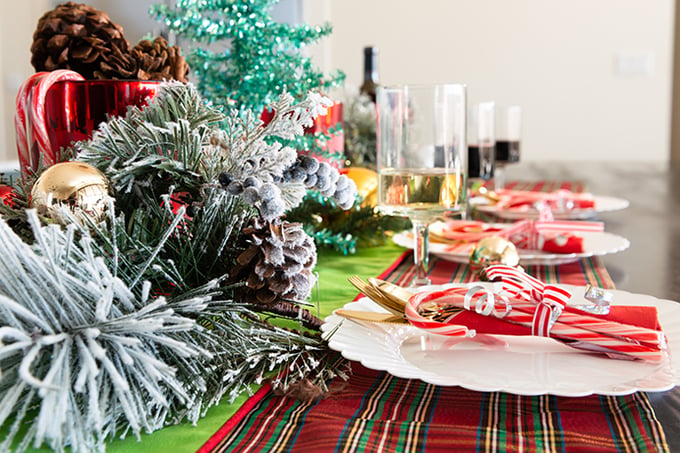 Let Us Do the Cooking
Don't have the time, money, or patience to roll up your sleeves? Leave it to us. Our in-house chefs have been busy cooking up succulent turkeys, mouthwatering prime rib, and all the holiday fixings. With mashed potatoes and gravy, praline sweet potatoes, cranberry relish, cornbread dressing, green beans, and ready-made holiday pies and cookies baked just for you; it's easy to put together a delicious menu for less!
Holiday Pro-Tip: Don't need us to do ALL the cooking? Try out our side box for a selection of sides that will please everyone around your table!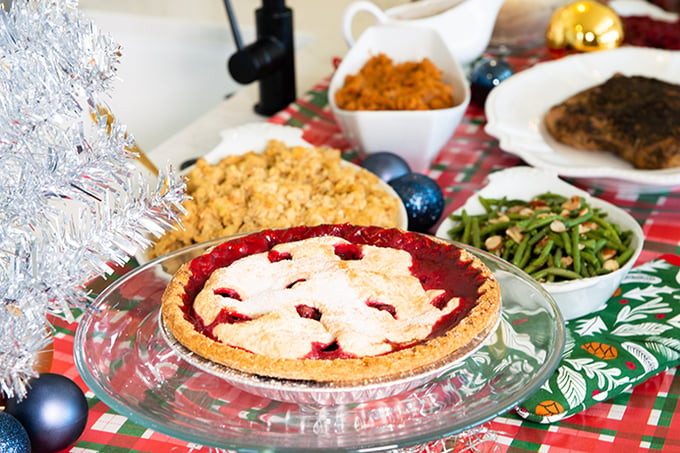 Shop the Holidays
Start planning your homemade wonderland. Plan online for your staples, reserve your holiday dinner, or find an Amigos near you.