What better way to spice up your next meal than with this Hatch Chile Relleno Casserole. Full of flavor and spice, it's sure to be a winner in your family. Grab your Hatch Chiles and get cookin'!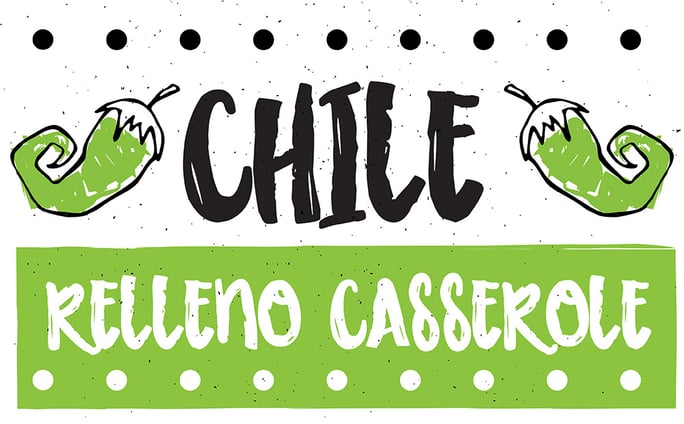 8 Hatch Chiles (Roasted, peeled, stemmed, seeded and left whole)

4 cups shredded mozzarella cheese

4 large eggs

1 1/2 cups whole milk

2 tbsp all-purpose flour

1/2 tsp black pepper

1/4 tsp kosher salt

Hatch Chile Powder

Green onions, sliced for garnish
Not sure how to pick, roast & prep your Hatch Chiles for this recipe? Don't worry! We've got step-by-step instructions here.

Preheat the oven to 350 degrees Fahrenheit. Lightly oil a baking dish.
Lay 4 of the Hatch Chiles in a single layer in the bottom of the baking dish.
Sprinkle with half of the mozzarella.
Repeat with the remaining chiles and remaining cheese.
In a mixing bowl, whisk together the eggs, milk, flour, salt and pepper until well blended and frothy.
Pour the egg mixture over the chiles and cheese. Sprinkle the top with the Hatch Chile powder.
Bake the casserole until the eggs have set, and a knife inserted into the center of the casserole comes out clean, about 45 minutes.
Let stand, uncovered, for about 20 minutes before serving, garnish with sliced green onions.
Looking to learn more about Hatch Chiles? We have everything you need to know about summer's favorite pepper including more recipes and tips on how to hack Hatch Chile season.
Plan online for your Hatch favorites or find an Amigos near you.