If your goal is to have a romantic Valentine's Day dinner on a budget, then you have to check out five of our favorite "wallet-friendly" dinner recipes. Your Valentine will love this thoughtful date night-in and you'll love the money you saved from skipping on eating out at overpriced restaurants! Want to try another tip to make the most of your Valentine's Day budget? Check our weekly ads and try substituting select ingredients with lower-priced alternatives.

Bacon-Wrapped Chicken Tenders with Cucumber-Ranch Dressing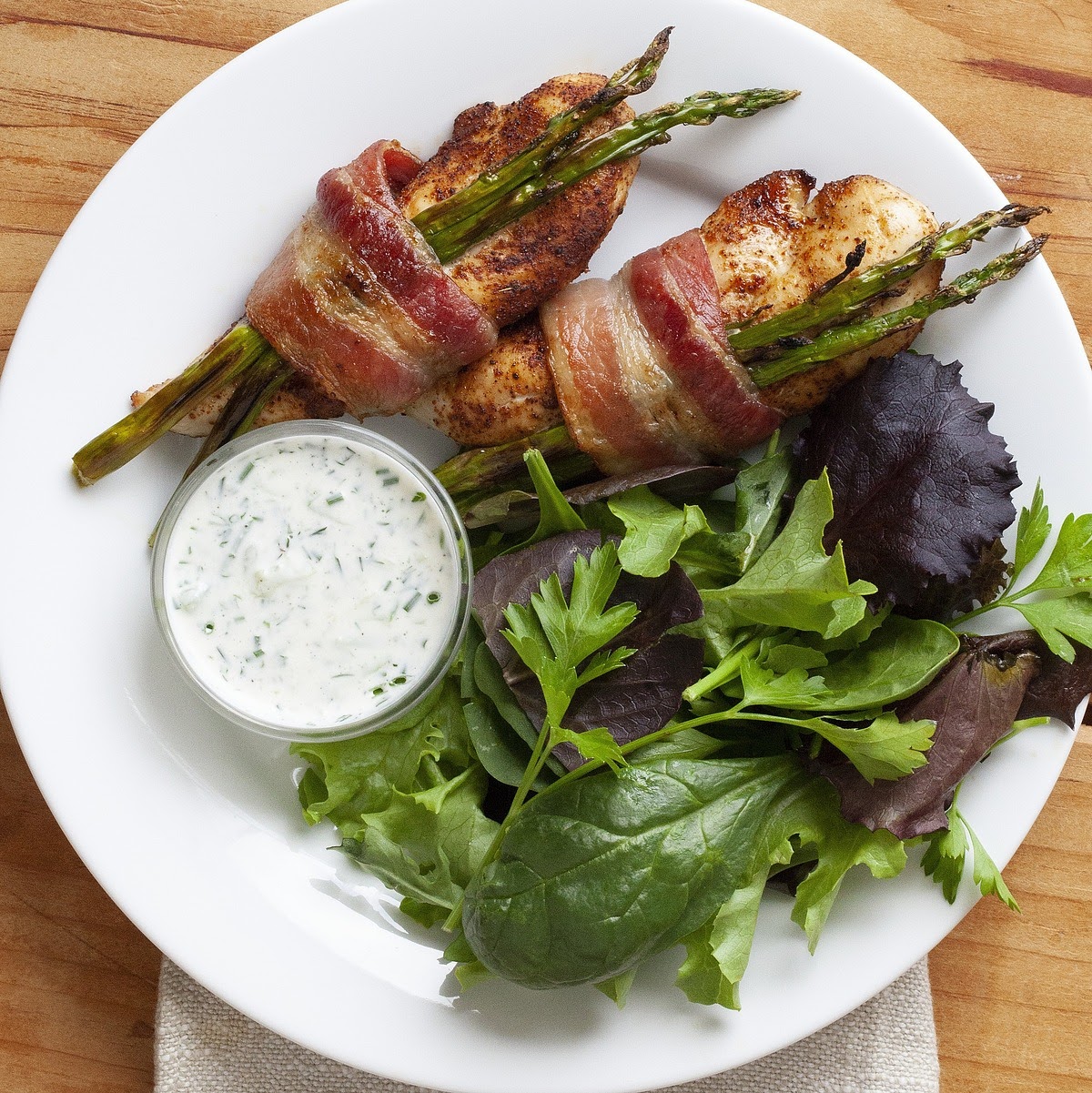 Serving: 5
Prep Time: 30 minutes
Cooking Time: 30 minutes
Where elegance meets ease! Dress up your everyday chicken with this approach of wrapping asparagus and bacon around spiced chicken tenders. Serve with a green salad tossed with a balsamic vinaigrette or make extra cucumber-ranch dip and use it for your salad, too.
Budget-friendly tip:
For the chicken you don't use in this dish, save the leftovers for lunch tomorrow!
Ingredients:
Directions:
Position racks in center and top thirds of oven; preheat to 425 degrees F. Coat a baking sheet with cooking spray.

Step 2

Combine chili powder, brown sugar, cumin and 1/4 teaspoon salt in a small bowl. Sprinkle both sides of chicken with the spice mixture. Place the chicken on the prepared baking sheet. Place 2 asparagus spears on each chicken tender and wrap with 1/2 slice of bacon to hold everything together.


Step 3


Bake the chicken on the center rack for 5 minutes. Turn the broiler to high and move the chicken to the top rack. Broil, watching carefully, until the bacon is lightly browned, 5 to 8 minutes more.


Step 4


Meanwhile, peel cucumber, halve it lengthwise and scrape out the seeds. Grate the cucumber on the large holes of a box grater. Combine in a small bowl with yogurt, buttermilk, mayonnaise, lemon juice, chives, dill, garlic powder, pepper and the remaining 1/4 teaspoon salt. Serve the chicken tenders with the dressing.



BBQ Chicken Tostadas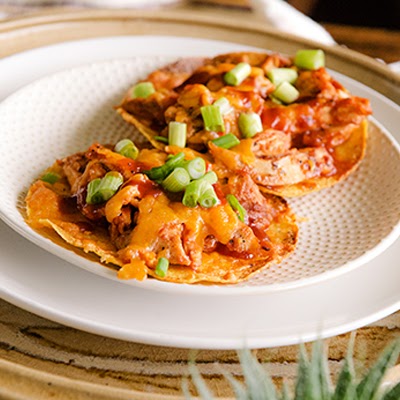 Serving: 4
Prep Time: 15 minutes
Cooking Time: 6-8 minutes
These BBQ Chicken Tostadas pack a punch! Enjoy the burst of flavor from the BBQ sauce and melted cheese. Save time on this dish by picking up a rotisserie chicken from our deli to shred for meat and avoid expensive seasoning.
Budget-friendly tip:
Skip the meat and try a vegetarian alternative with refried beans in place of the meat.
Ingredients
Directions
1. Preheat your oven to 350°F. Lay out the tostada shells (or baked tortillas) on two rimmed baking sheets.
2. Combine the chicken and 1 cup of the barbecue sauce in a small bowl, and stir to coat.
3. Divide the chicken between the tostada shells and top with the cheese (about ¼ cup on each)
4. Bake for 6 to 8 minutes, just until the cheese is melted.
5. Remove from the oven and drizzle with the remaining ½ cup barbecue sauce. Sprinkle with green onions, if desired.
Beef & Bean Chili Verde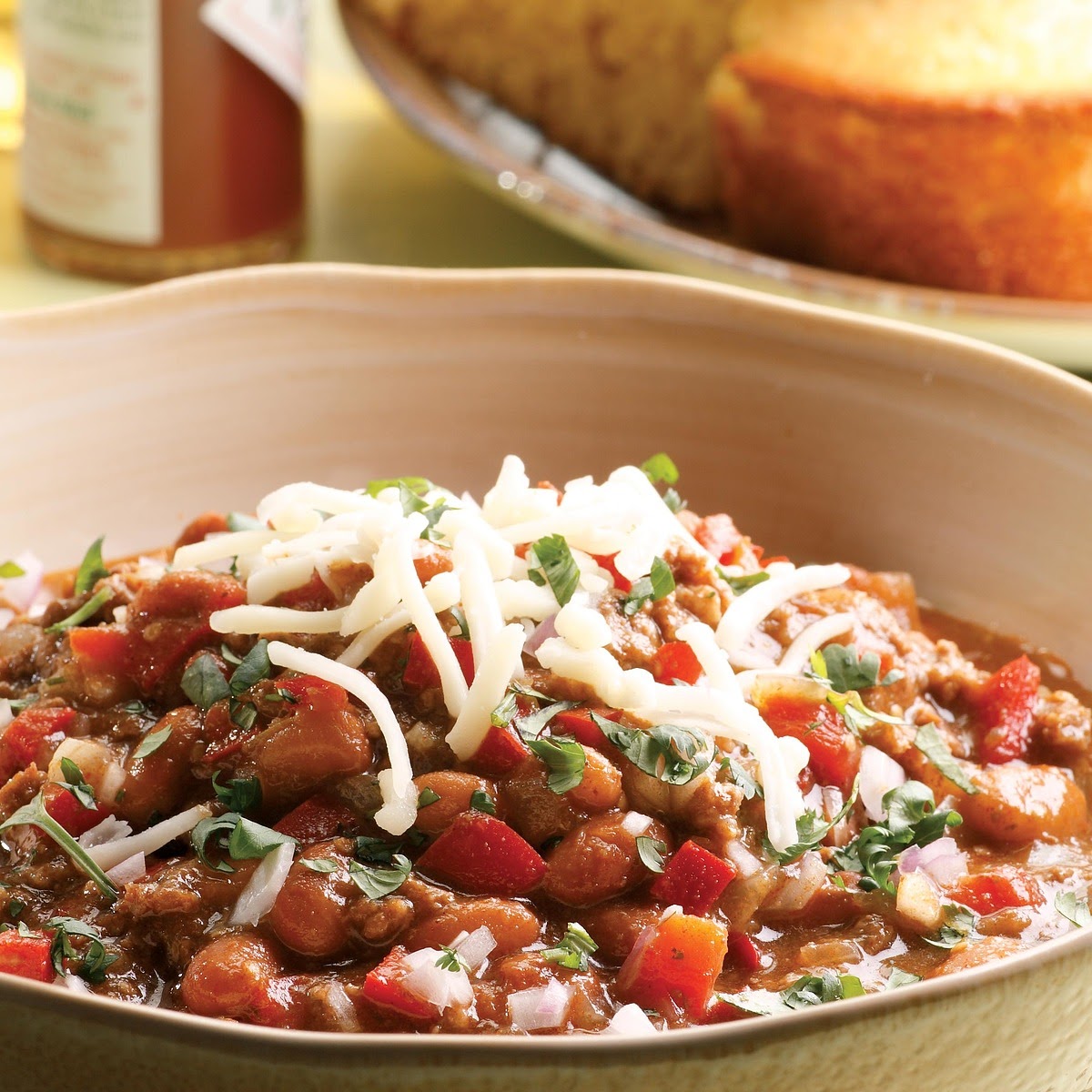 Serving: 4
Prep Time: 20 minutes
Cooking Time: 30 minutes
Try this easy-to-prepare twist on traditional chili verde with ground beef and store-bought green salsa. Ditch the slow cooker without sacrificing the delicious flavors. Top with fresh cilantro, red onion, Monterey Jack cheese, and a splash of your favorite hot sauce!
Budget-friendly tip:
Look for lower prices on canned ingredients and cheese when you buy our store brand, Signature Select. Swap the ground beef out for a more affordable meat if available.
Ingredients:
1 lb ground beef
1 bell pepper, chopped
1 onion, chopped
6 cloves garlic, chopped
1 tbsp of chili powder
2 tsp of cumin
16 oz of green enchilada sauce
1/4 cup water
15 oz of rinsed kidney beans
Directions:
Cook beef, bell pepper and onion in a large saucepan over medium heat, crumbling the meat with a wooden spoon, until the meat is browned, 8 to 10 minutes. Add garlic, chili powder, cumin and cayenne; cook until fragrant, about 15 seconds. Stir in salsa (or sauce) and water; bring to a simmer. Reduce heat to medium-low, cover and cook, stirring occasionally, until the vegetables are tender, 10 to 15 minutes. Stir in beans and cook until heated through, about 1 minute.
Once you've picked your dish, transform your home into a dreamy date night spot! Turn on a romantic playlist, light some candles to place on the table, and pick up a bouquet of your date's favorite flowers from our floral department. Don't forget to create your online shopping list for your meal through our website!
See More Recipes and Start Your Online Shopping List!